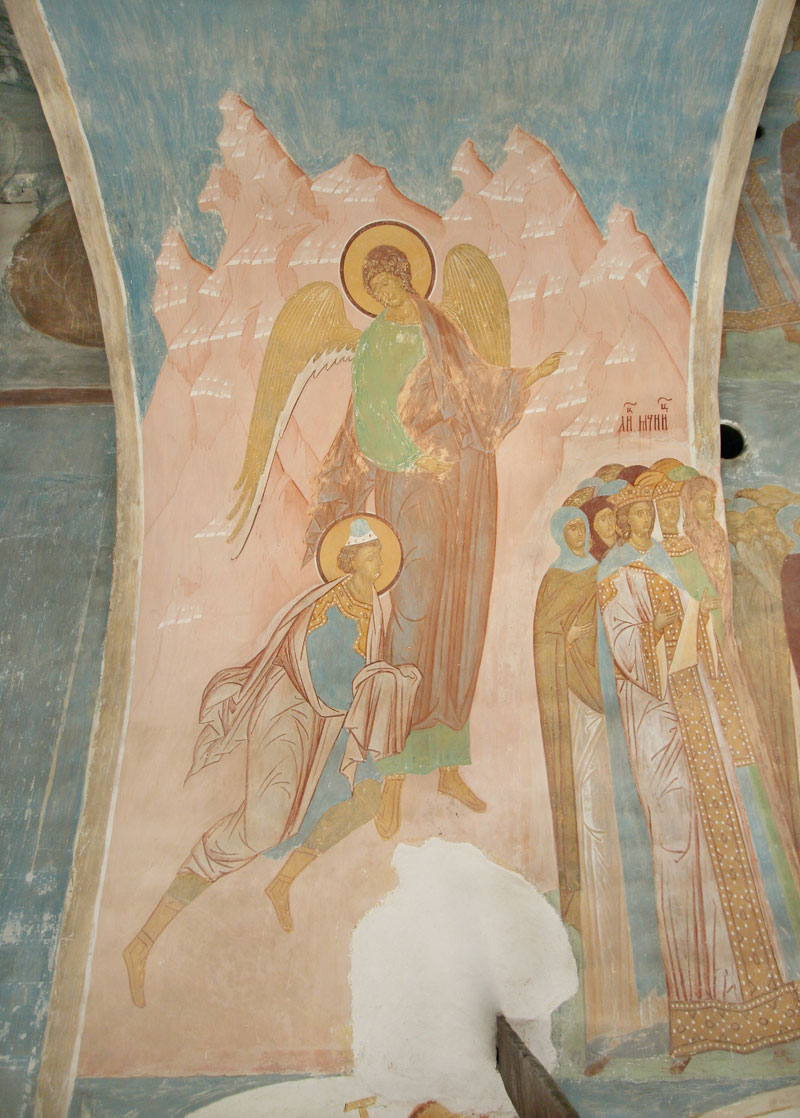 Archangel Gabriel is told by God to reveal to the prophet Daniel the mystery of Doomsday.

Archangel Gabriel
One of the seven archangels (Tobit 12:15), who understood the vision of prophet Daniel (Daniel 8:16) and revealed to Zechariah the birth of John the Baptist (Luke 1:11-20), to Virgin Mary – the birth of Jesus Christ the Saviour (Luke 1:26-38). In divine service he is characterized as "pre-existent wisdom enlightening the whole universe". Feast: 26 March (8 April).

Prophet Daniel
(7th cent. BC) One of the four great prophets together with Isaiah, Jeremiah and Ezekiel, interpreter of dreams and visions as well as divine revelation of the future of His world. The prophet's life and visions were described in the Book of Daniel, the second part of which is dedicated to the apocalyptical visions of Daniel (Daniel 7:12). Its chapters prophesy the coming of Messiah (the Son of Man), introduce the idea of the Last Judgement and resurrection. Feast day: 17 (30) December.
He is also depicted in the wall painting of the altar arch.