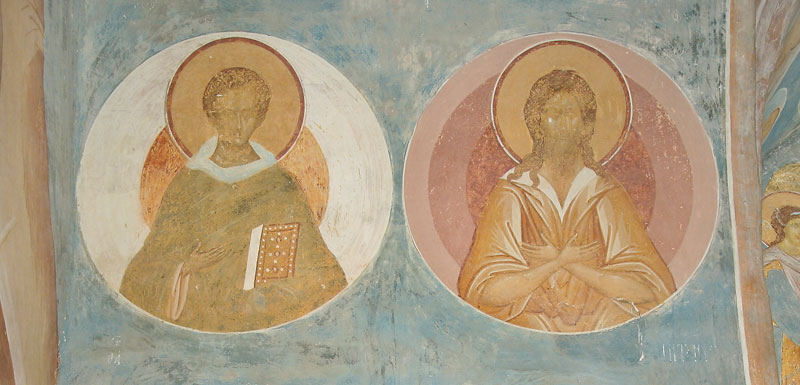 John Kuschnik
(5th century), saint, son of rich parents from Constantinople. He secretly withdrew to Vifinia and took monastic vows in the cloister of The Incessant Vigilance. Six years later, he returned to Constantinople; dressed as a beggar and unrecognized by anybody, he settled near his parents' house in a tent (tabernacle). Three years later, just before his death he had a vision of God and disclosed his identity to his parents showing them the New Testament given to him by them. He asked to bury him on the spot of his tent. He died when he was not yet 25 years, in 450. Feast day: 15 (28) January.

St. Alexius, Man of God
(5th century), son of a Roman senator Eufminian. Having lived in the wilderness for 17 years, he returned to his parents' house where he worked unrecognized with servants. The parents found out that he was their missing son only after his death when they read his diary. In 1216, a church in his name was built over his grave on the Aventinian hill. Feast day: 17(30) March.