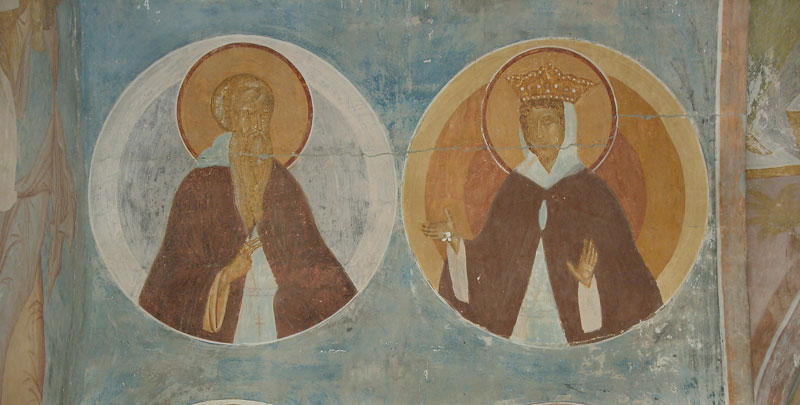 Varlaam
hermit, whose sermon inspired Indian prince Joasaphus to secretly take baptismal tonsure and to baptize his subjects and afterwards to go to the wilderness to Varlaam. Their relics were found imperishable. Feast day: 19 November (2 December).

Joasaphus (prince Joasaphus)
son of Indian king Avenir, who wanted to raise his son in ignorance of worldly sorrows and death. However, the prince understood that in the world there is sorrow, illness and death. Influenced by a sermon of the Christian hermit Varlaam, Joasaphus was secretly baptized. When he ascended the throne, he baptized his subjects and withdrew to the wilderness to Varlaam. He is remembered together with Varlaam.