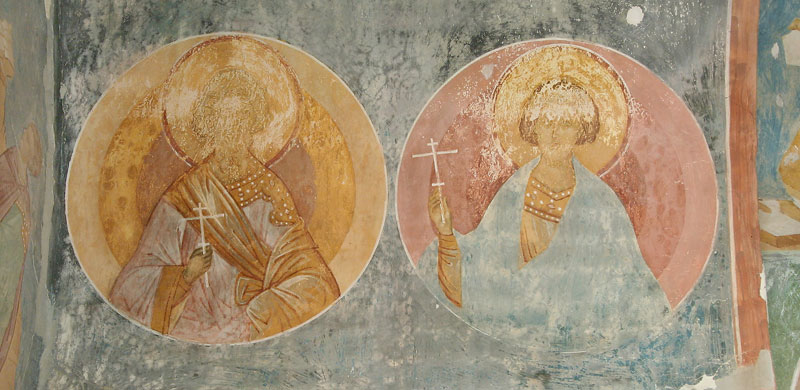 Andrew
(left)
holy martyr, suffered together with John and his sons Peter and Antonius when they were taken captives after the destruction of the Sicilian city of Syracuse during the time of the cruel African ruler Ibrahim in the 9th century. Saint elder Andrew was worn with hunger, twice run through with a spear and finally beheaded. Feast day: 23 September 6 October).
Or it could be the martyr who suffered together with Peter, Dionysios and Paul during the reign of the emperor Decius in the 3rd century. The martyrs were tortured for their refusal to worship idols and their confession of the Christian faith. Feast day: 18(31) May.

Unknown martyr
depicted in a chiton and himation.