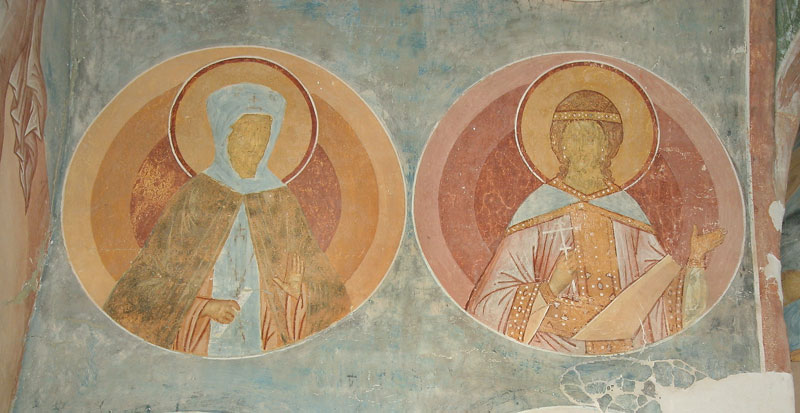 Makrina
(left)
sister of saint priest Basil the Great and Gregory of Nyssa, born in Cappadocia at the beginning of the 4th century. Having chosen the life of a nun, she persuaded her mother to take the veil with her and subsequently guided other nuns in the convent. She excelled in strictness and temperance and was endowed the gift of miracle-working. Feast day: 19 July (1 August).

Unknown Martyr (Barbara?)
depicted in royal vestments with a diadem on her head and a cross in her right hand. Barbara was martyred under the emperor Diocletian at the beginning of the 4th century. The daughter of a noble pagan, for her Christian faith she was tortured and executed upon his father's initiative. Her relics rest in the St. Vladimir Cathedral in Kiev. Feast day: 4(17) December.