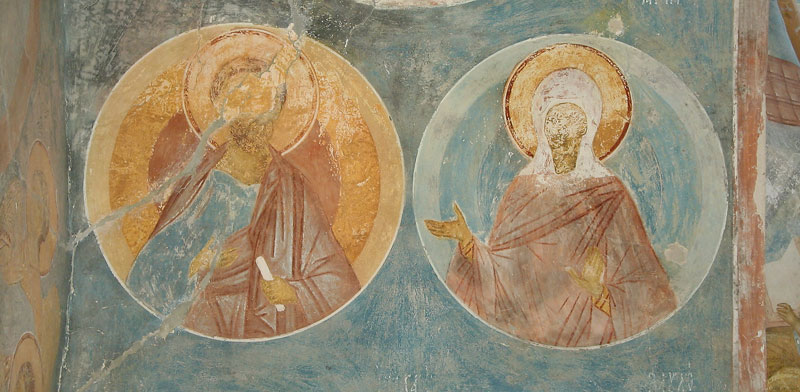 Joachim
(left)
Father of the Mother of God descended from the tribe of Judas, the family of king and prophet David. Feast day: 9 (22) September.
He is also depicted in the composition Fondling of Mary.

Anne Mother of God
after 20 years of childlessness gave birth to Mary. She descends from Aaron. Feast day: 25 July (7 August) (Assumption), 9(22) September, 9 (22) December (conception).
She is also depicted in the Nativity of Mother of God and Fondling of Mary.